We're a global collective of creative businesses that offer a full service production solution for forward-thinking brands.
For nearly 30 years we have built our business around craft and collaboration; always striving to produce high quality creative work while championing the people behind it.

Connected by our culture and united in our mission to create positive change wherever and however we can, we aim to lower our impact on the planet through B Corp certification and help future-proof the creative industries through our partnerships with schools and charities.
As tenacious and passionate as the day we started, we continue to uphold the values Three Blind Mice was built upon and honour its legacy by welcoming challenges, asking the right questions, championing quality and excellence, and leading the way for change.
A creative production company driven by purpose, craft and talent.
We work with advertising agencies and brands across the world to bring creative concepts to life.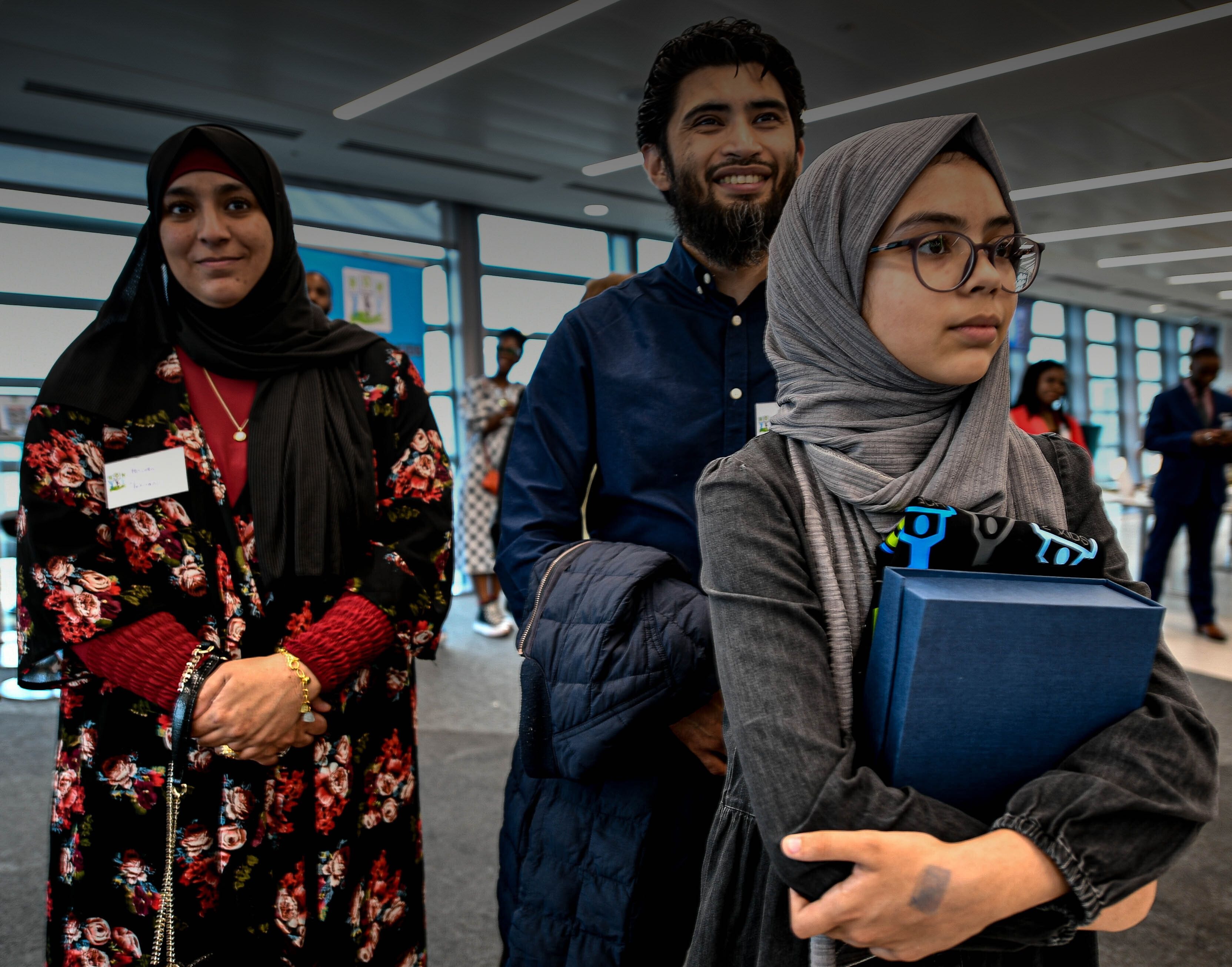 We exist to help build a creative future for all.
It's more than creating beautiful, award-winning work. For us, it's about making the creative industries an inclusive space that supports and represents people that reflects society as a whole.
We work alongside our official partners and some incredible collectives and charities to create opportunities to tackle the lack of representation in the creative industries and to help young people achieve their full career potential.
1
Make the industry accessible for all
We want people to feel like there is a place for them within the creative industries, regardless of their race, background, gender, age, sexuality or experience. Our vision is to make real, tangible change by implementing non-bias processes and providing opportunities, learning, development and resources that engage young people to ensure they are aware of the careers and possibilities within the creative industries.
2
Lead the way for change
We are not afraid to voice what we stand for, to call ourselves out, or to hold our industry responsible for lack of action. We are here to make the creative industries a socially responsible place, to inspire ourselves to achieve higher standards across the board, and to provide a duty of care to those who work with us.
3
Champion Excellence
We strive to champion excellence, not just in the work we produce, but in the way we produce it. That means challenging the brief, questioning the process, sourcing the right talent, pushing the creative boundaries, working as a team and looking after each other to produce the best work we can, every single time.
4
Go The Extra Mile
We know that excellent work can only be achieved with the right team, environment and energy, which is why we pride ourselves on going the extra mile - for our clients, for our artists, and for each other. We build bespoke teams to tackle creative challenges of all sizes, and always go beyond expectations to ensure our relationships stay strong, our artists feel empowered, and our cups are always full.
5
Have fun whilst we work
Whether it's coming up with the idea, producing an original concept, building a team or overcoming a challenge, we take fun very seriously. Enjoying the process is key to our success and longevity as a business, so our philosophy is simple... if there is no fun to be had, it simply won't be worth our while.
We're on a journey to become B Corp certified.
Trust is important to us. We strive to be accountable and transparent, always. By committing to the B-Corp movement and implementing holistic change across our business, we aim to help make the creative industries a more fair and inclusive space.
Our companies operate globally, with offices in London, New York and Hamburg.